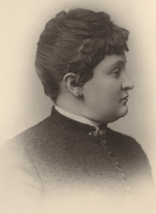 Carrie Oliver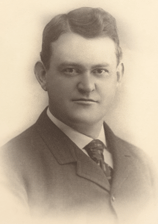 Dr. William Oliver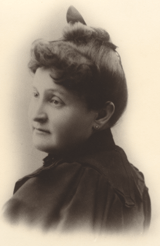 Jennie Oliver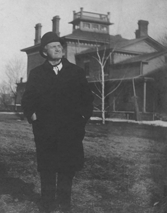 Dr. Andrew Oliver, the pioneer physician and his brother William, an early political and commercial figure in Yates County, were twins and the sole offspring of their father, Andrew Oliver, a minister, whose calling took him from place to place. The twins were born in Londonderry, New Hampshire on October 15, 1792, where the senior Oliver was a minister for the Presbyterian Reformed Church.

Andrew Jr. began the study of medicine at a young age in Otsego County under the direction of a Dr. Little of Springfield and was licensed as a physician and surgeon January 20, 1813 by the Otsego County Medical Society.
Dr. Andrew Oliver moved to the area in 1818 and eventually lived two houses north of the present Oliver House Museum. He was the founder and leading spirit of the Yates Medical Society, which was formed March 4, 1823. As with other similar medical societies of the times, it not only was empowered to admit candidates for the practice of medicine and surgery into the society's membership, but also to license those candidates as practicing physicians. Dr. Oliver served as President of the local society for several terms and a number of times as its delegate to the State's medical society. In 1857 he was elected a permanent member of the latter.
A practicing physician in Yates County for nearly 40 years, Dr. Andrew Oliver received the honorary degree of Doctor of medicine from the Regents of the State University in 1845. This was an unexpected and unsolicited tribute to his professional standing and merit.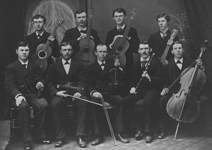 He was an ardent Mason, being Master of Penn Yan's Vernon Lodge as well as high priest of the local chapter of the Royal Arch Masons.
Dr. Andrew Oliver had three children by his first wife, Margaret Sutphen Oliver: Peter Sutphen Oliver, Dr. William Oliver and Jane P. who married John L. Lewis. Margaret died June 13, 1829. Dr. Oliver's second marriage was to Mrs. Alvira Marsh Gilbert and produced a daughter, Elizabeth Oliver.

Dr. William Oliver was born February 19, 1823 in Penn Yan. He received his medical degree from the Geneva Medical College and began the practice of medicine in 1846. He, too, was a member of the Yates Medical Society, serving several terms as both President and Secretary. William was considered one of the best physicians in the State.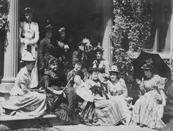 Dr. William married Harriett N. Jones. They had three children: Jennie, Dr. William A., and Carrie. Jennie, the eldest, was born in January of 1853. She was briefly married, but divorced and returned to 200 Main Street to live with her brother and sister. She died in 1933.
Dr. William A. Oliver familiarly known as 'Young Dr. Oliver, was born in September of 1857. He succeeded his father in practice. Young Dr. Oliver graduated from Penn Yan Academy and received his Medical degree from the Buffalo University of Medicine. As a young man he played the guitar in Red Key's Bad Band, a popular local band. For many years he was the physician and surgeon for the Northern Central Railroad. He also enjoyed a large practice. He died April 6, 1915 in Canandaigua.
Carrie, born in December of 1863 was the last of this family branch. She was a veteran traveler as who crossed the ocean many times on her trips abroad. London was her favorite spot and she often stayed there for months at a time. Carrie never married and died in 1942. As this generation of the Oliver family had no heirs, her will left her home to the Village of Penn Yan to be used for community purposes.